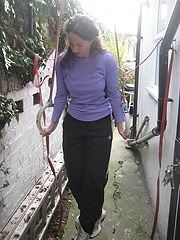 I've seen some valid criticisms of the notion of "functional strength" or even "functional fitness". After all, strength is itself functional, however it is developed. The "functional strength" crowd doesn't have a monopoly on whole body or compound exercises. These are used across the strength disciplines by powerlifters, bodybuilders, martial artists and so on.
I can see why people might say that some exercises are more 'functional' than others. Strength isn't simply a result of muscle development, it involves cardiovascular, neuromuscular and proprioceptive adaptions as well. So in that sense, a pull-up is more functional than a bicep curl. But this argument also has holes in it. Exercises that we do in the gym don't translate exactly to everyday life or even sports. I honestly can't remember a single time I have ever needed to do a deadhang pull-up in rock climbing, for example.
Moreover, in the 21st century what do we need strength for? When was the last time you picked up anything half as heavy as the sort of weights you shift in the gym? How many of us have a job that requires us to be pretty strong? Even manual jobs are so regulated by Health and Safety that it's difficult to get away with lifting anything.
Of course, I'm playing devil's advocate to an extent! After all, I use the term "functional strength" myself on this site, referring to a type or modality of training. The distinction I choose to make is that "functional strength training" refers to the goal, in order to distinguish it from bodybuilding (where the goal is aesthetic) or olympic lifting, powerlifting, strongman etc (where the goal is performance in a sport or event). Functional strength training is therefore training to be strong, fit and healthy. But I don't know whether the word 'functional' isn't somewhat redundant?
Do you make the 'functional' distinction? What does it mean to you?