I don't know about you but I have been feeling the credit crunch bite recently. It got me thinking about how you can cut down on your fitness expenses.
Gym membership, expensive clothing, shiny new kit, supplements – they all cost money. But there are many ways to get fit, look great and stay strong quite cheaply.
The good news is that the alternatives can be just as good as or even better than the things we pay huge amounts of money for.  What's more, you won't be able to kid yourself that you are succeeding simply by throwing money at the issue.
So if you don't feel you are getting value for money, try swopping an expensive method for a cheaper and quite possibly better alternative.
Swop: Lifting weights in the gym
For: Sandbags and bodyweight exercises

British Military Fitness shows how tough the press-up can be
Many people underestimate the amount of strength that can be gained from bodyweight exercises. Most people when they think of 'bodyweight exercises' immediately think of press-ups. Well, they haven't done the Marines any harm. But as Matthew Potak puts it in Another 30 Days Without Weights, "Don't just do a bunch of pushups and situps to failure…You have to try things that you can't or almost can't do." Check his article to find out how.
Sandbags are a great way to train the power or Olympic lifts at home without investing in expensive kit. You can make your own or buy one ready made. In fact there is all sorts of kit you can make at home, from medicine balls to the latest trendy fitness accessory – the slosh pipe. You get the same training effect that you do from the shiny toys in the gym without the cost – or the annoying music.
If anyone has doubts that real strength can be gained outside the gym, just look at the sport of strongman. It's all about picking up very heavy and awkwardly shaped objects that are just lying around (well, they are if you live on a farm).
Swop: Cardio machines at the gym
For: Joining a running club
When times are hard one of the first things to be considered for the chop is the gym membership. Although it's convenient and weather resilient you don't get any expertise or training for your money, just a free towel and a bored look from the 12-year-old behind the counter.
Running clubs by contrast are usually very cheap and include coaching sessions in the price. In the UK you pay a modest annual subscription (£20-30 a year) and perhaps a token amount each session you attend (my running club for example is 50p a session). You get the companionship and motivation from being in a group, you get instruction as most running clubs will have track days or coached sessions and you get another facet to your social life.
You don't have to be a serious racer either. Most running clubs have beginner sessions and not everybody competes for the club. Many people are there just to lose a bit of weight or for the social side. On the other hand, if you do want to get serious about running you are perfectly placed to take advantage of the coaching and competitive atmosphere.
Swop: Expensive training shoes
For: Bare feet
We've known for a while that weight training in bare feet is perfectly acceptable, if not preferable to shoes as weight training is best performed on a flat, stable surface – although you'd have a hard time persuading health clubs of this fact since they are convinced that wearing trainers protects your feet if you drop a dumbbell on them. However now it turns out that bare feet are ideal for walking and running too! Recent research shows that shoes work against our natural gait and make the foot less efficient.
Sportswear companies have jumped on these new findings as an excuse to bring out new types of shoes such as the Nike Free, Vibram Five Fingers or Clarke's Vivo. Which is all very exciting but you can of course just go barefoot. Remember when you were a kid and you couldn't wait to kick your shoes off and run around in bare feet?
There has always been some amused or hippyish interest in the issue and people remember barefoot runners like Zola Budd. But it seems that only now is the research being widely disseminated to show exactly why bare feet (or shoes that closely mimic the bare foot) could be better. There are a few longtime barefoot runners out there who were ahead of the curve. Of these, many seem to have taken it up because they were getting injuries from running in shoes, and barefoot running solved their problems.
It takes time to adapt to barefoot running so introduce it gradually. Start with a comfortable surface like short grass and don't run for too long. You will certainly feel it in your calves the next day, but you will get used to it. There is some good advice about getting started with barefoot running at the end of this article.
Swop: Text Books
For: Ebooks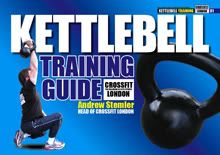 There are some excellent strength and fitness books out there but they can be expensive and lengthy. But now there are popular and proven titles available for free or low cost online as ebooks.
Ebooks are often focussed more on the practical than the theoretical. For people who want a good, easy-to-follow programme or a clear explanation of training technique, an ebook is ideal.
Here are some ebook suggestions for a range of different goals and topics:
What these ebooks have in common is a clear explanation of basic principles together with techniques and programmes that can immediately be put to use in the training environment. They obviously vary in production quality but I wouldn't be recommending them unless I was convinced of the quality of the content.
Swop: supplements and mass produced food
For: catching your own or buying locally
Wild food is popular at the moment. It seems that people have begun to feel too mollycoddled by the conveniences of modern life. Add to this the concerns over modern intensive farming methods, the ethics of food production and supermarket meat and fish can leave a nasty taste in the mouth.
Not everybody can go completely 'back to nature' but it is worth considering whether hunting, fishing or keeping a few chickens is something you could try. It could be a cheap source of tasty protein. Fishing is fairly easy to get into – you can get a complete starter kit for around £50, which would pay for itself in fish quite quickly. You can even go on an organised fishing trip if you don't feel confident trying it yourself.
Conclusion
Everything I have suggested in this article is something I have done myself so I know it is possible. I love spending money on new stuff as much as the next person but there's a difference between treating yourself to a luxury and believing that you can't get fit without the latest kit.
Many people have got into the habit of spending money on their fitness without stopping to think whether they are actually gettting fitter and reaching their goals. If your kit or your gym membership isn't delivering, there are genuine alternatives.
Do you train on a budget? What money-saving ideas would you recommend?
More from gubernatrix
Further reading